Mobility is no longer just a means of moving to a destination. It provides the user with a variety of experiences and is developing in the direction of giving multiple values to movement. Among them, the infotainment system is an essential element of future mobility that will give new value to mobility and is growing rapidly with the development of IT technology. We predicted how infotainment in the railway field would evolve and what value it would provide to users in the future.
Mobility infotainment system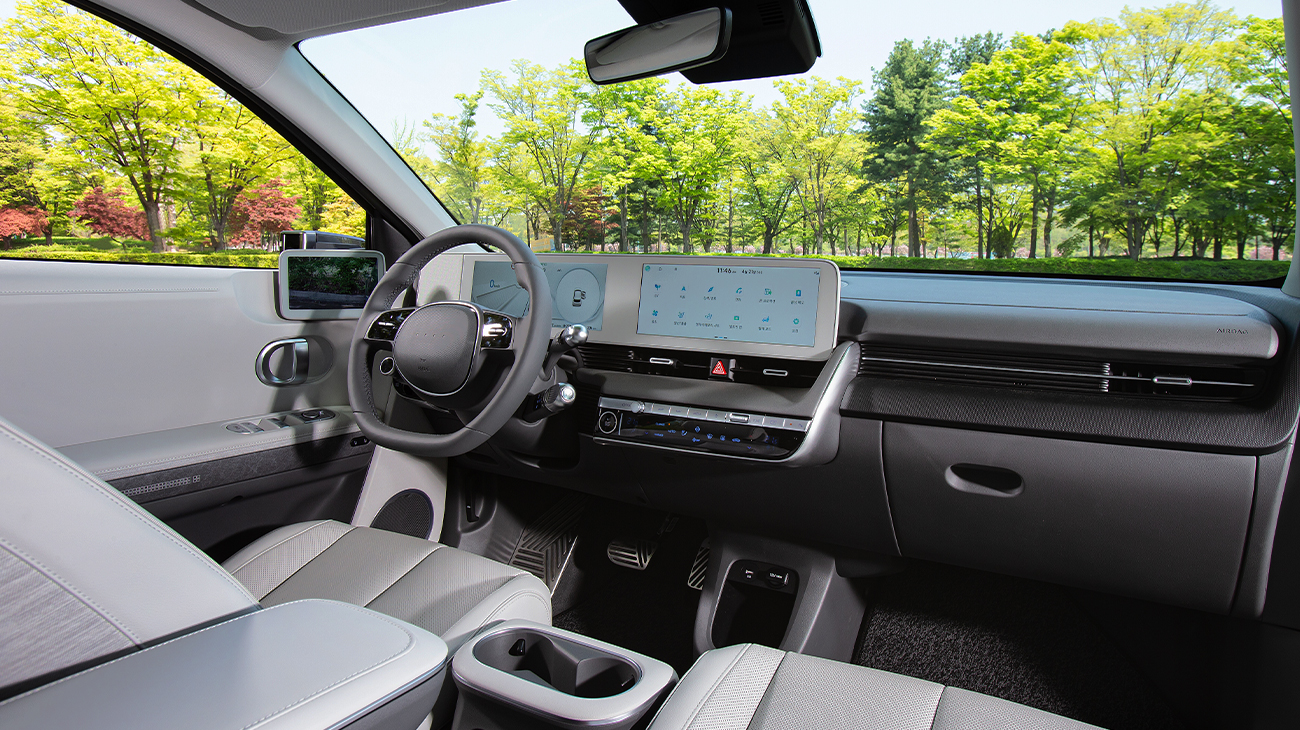 Infotainment is a compound word of information and entertainment and refers to software or media that adds entertainment to information delivery. Recently, as mobility has been recognized as a "smart device" beyond the traditional means of "transportation", the importance of the infotainment system in mobility is also increasing. The development of the infotainment system is prominent in the automobile sector because with the development of autonomous driving technology, automobiles are being transformed into a means of transportation and a personal living space for rest and work.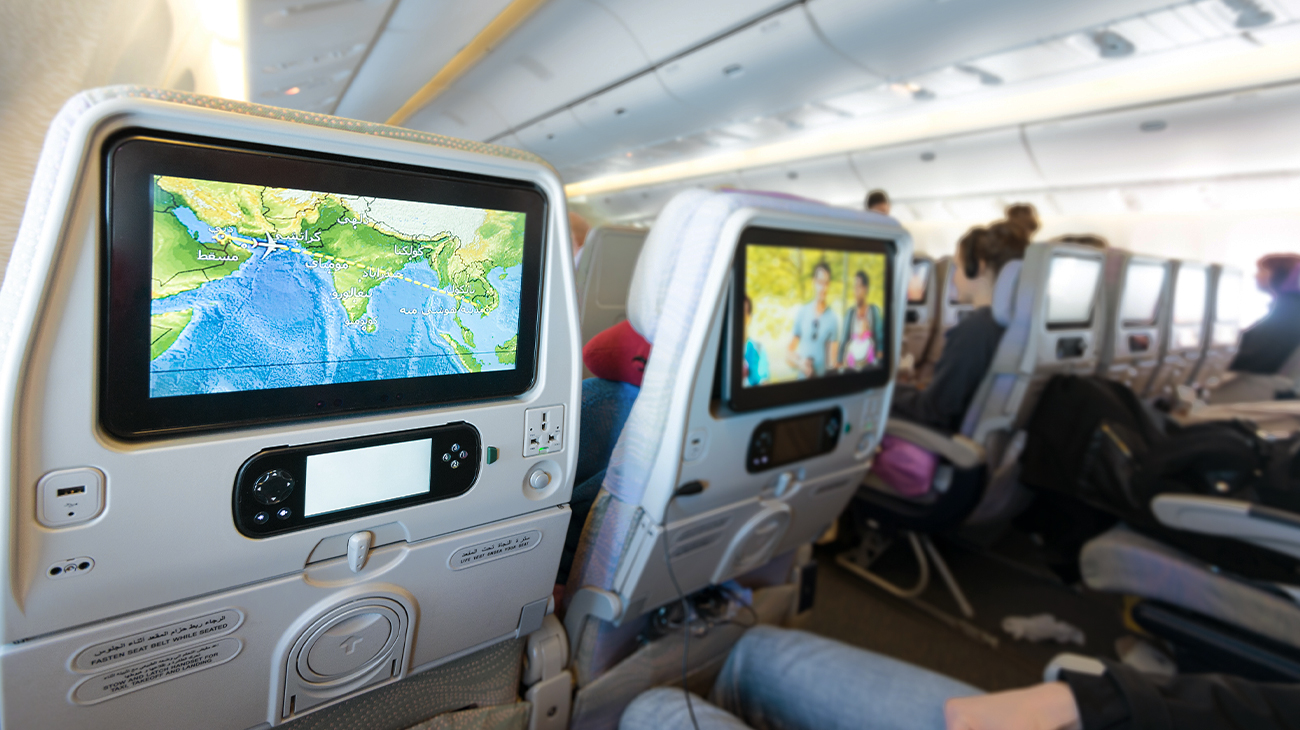 Of course, infotainment systems are not limited to automobiles. Infotainment systems are also widely used in mobility such as aircraft that are not directly operated by passengers. In the case of aircraft, since they usually travel long distances for a long time and there are restrictions on the use of personal smart devices in the operating environment, the company built its own 'In-Flight' infotainment system to provide various contents to passengers, as well as various functions such as flight attendant calls and flight information.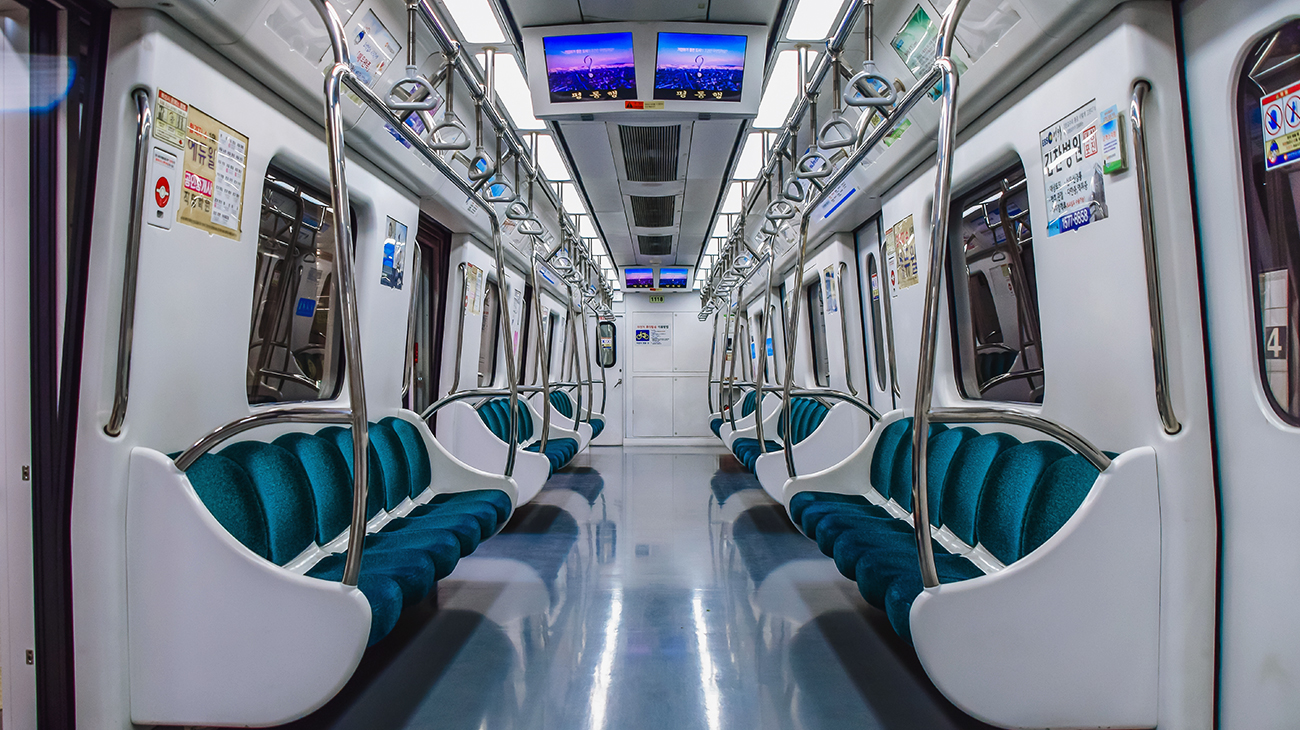 There is also an infotainment system on trains, public transportation that we commonly see in our daily lives. In the case of trains and subways that operate mainly in the city center, accurate operation information is provided inside the platform and vehicles to enhance convenience of use, while trains that operate relatively long distances provide tourist information or various contents to enjoy during boarding times.
Infotainment system technology for railway vehicles
Currently, the infotainment system of domestic railway vehicles can be divided into three types according to the method of providing information shared to passengers (operation purpose, operation route, operation time, etc.).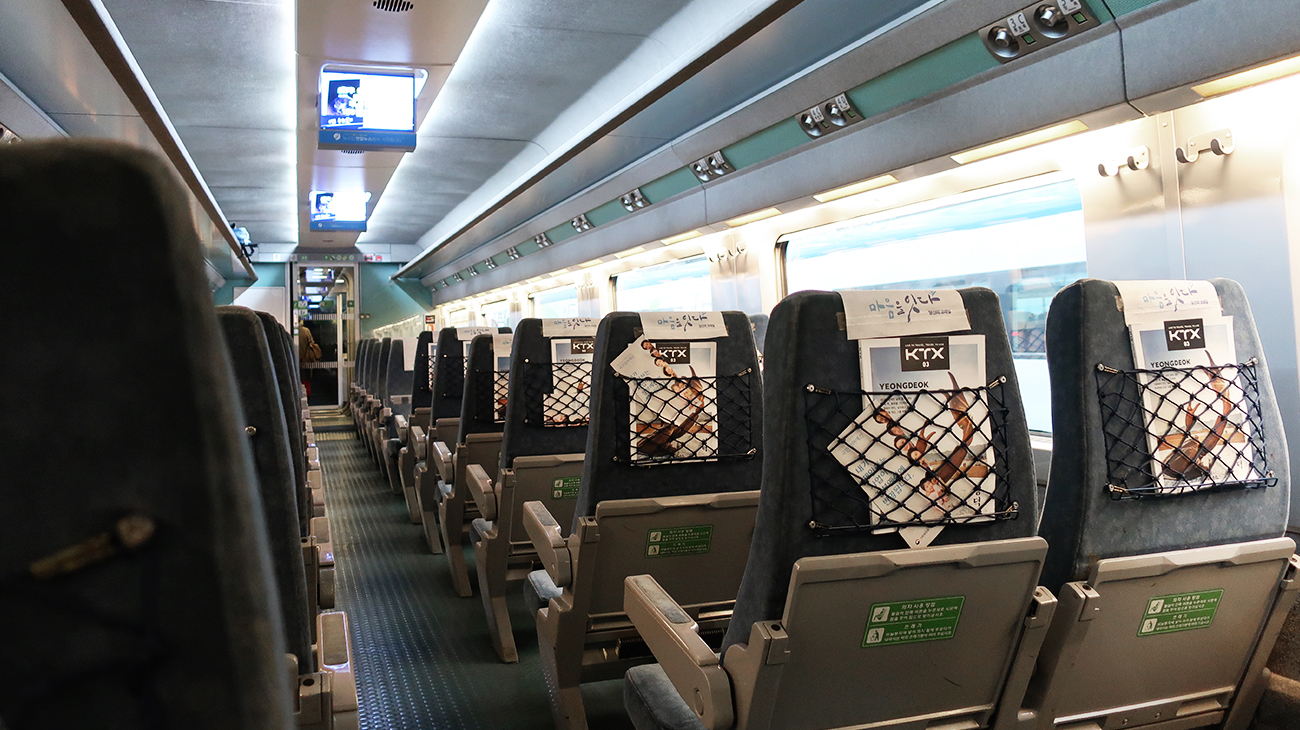 1. Infotainment system using a general monitor

The first is a type that provides useful content to passengers using in-vehicle monitors. This is the most common and representative method introduced into subway and high-speed trains. In the case of trains with short passenger usage times, operation information is mainly provided through a monitor, and in high-speed trains, destination information and operation information are briefly provided along with news. When a high-speed train provides a service using a general monitor, it has the advantage of being relatively easy to build an infotainment system because the existing broadcast display system can be used.

However, since this system uses a ceiling monitor in the room, it is difficult to provide personalized content for passengers due to repeated playback of the same content on all screens, and it is closer to an information system than an infotainment in that it is limited to existing broadcast transmission or advertisement exposure.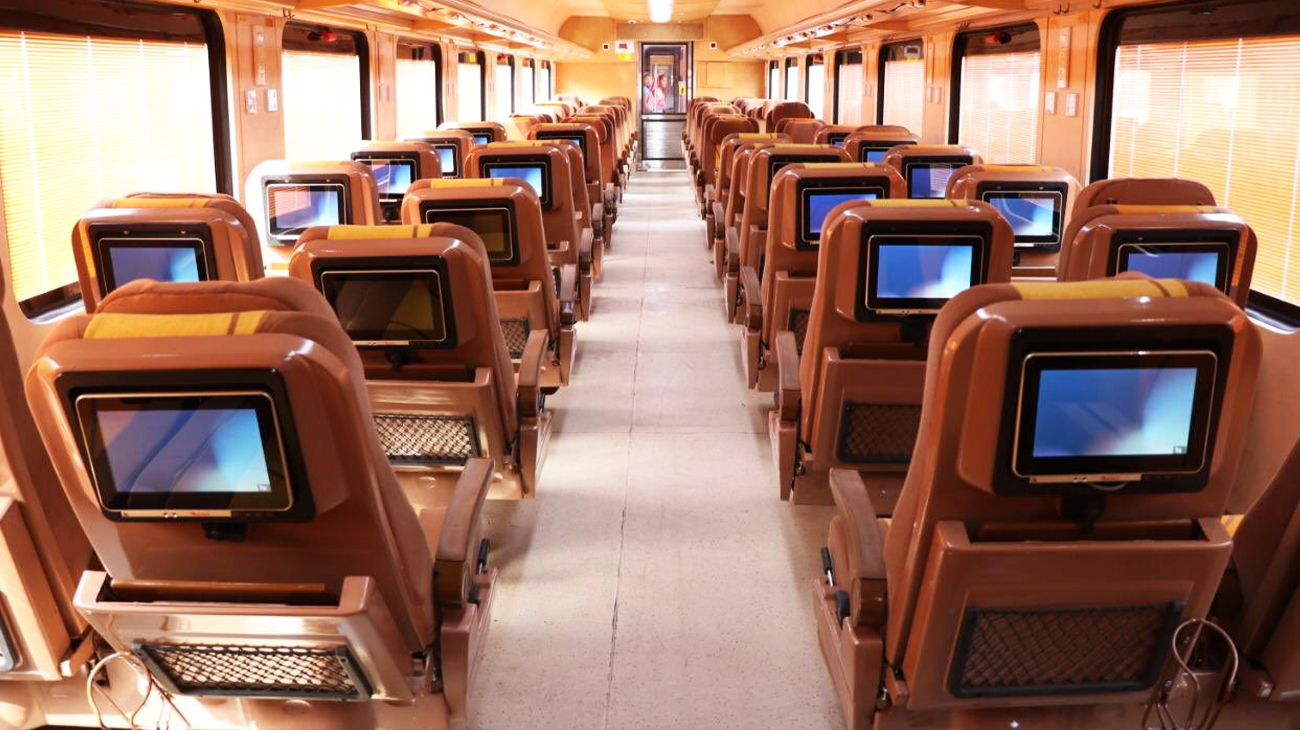 2. In-Train infotainment system

The second type is the "In-Train infotainment system", which installs multimedia devices for each seat in the vehicle and provides various contents through it, such as the aircraft's In-Flight Infotainment system. In addition to various contents such as movies, dramas, games, and music, it communicates with the vehicle server to provide functions such as vehicle operation information, tour information, crew calls, and passenger broadcasting. In particular, since it provides a UI (User Interface) that can be used by each passenger, it has the advantage of being able to experience customized, high-quality services.

Since the In-Train infotainment system must provide large amounts of content to many passengers at the same time along with seat-specific multimedia devices and the train's own Ethernet network topology, it must be facilitated through the establishment of an in-train server. Although it has not yet become common due to the cost of installing and operating the system, it will have a lot of introduction effects in the early stages if it is introduced mainly on long-distance routes by utilizing the advantage of providing a new experience to passengers using trains.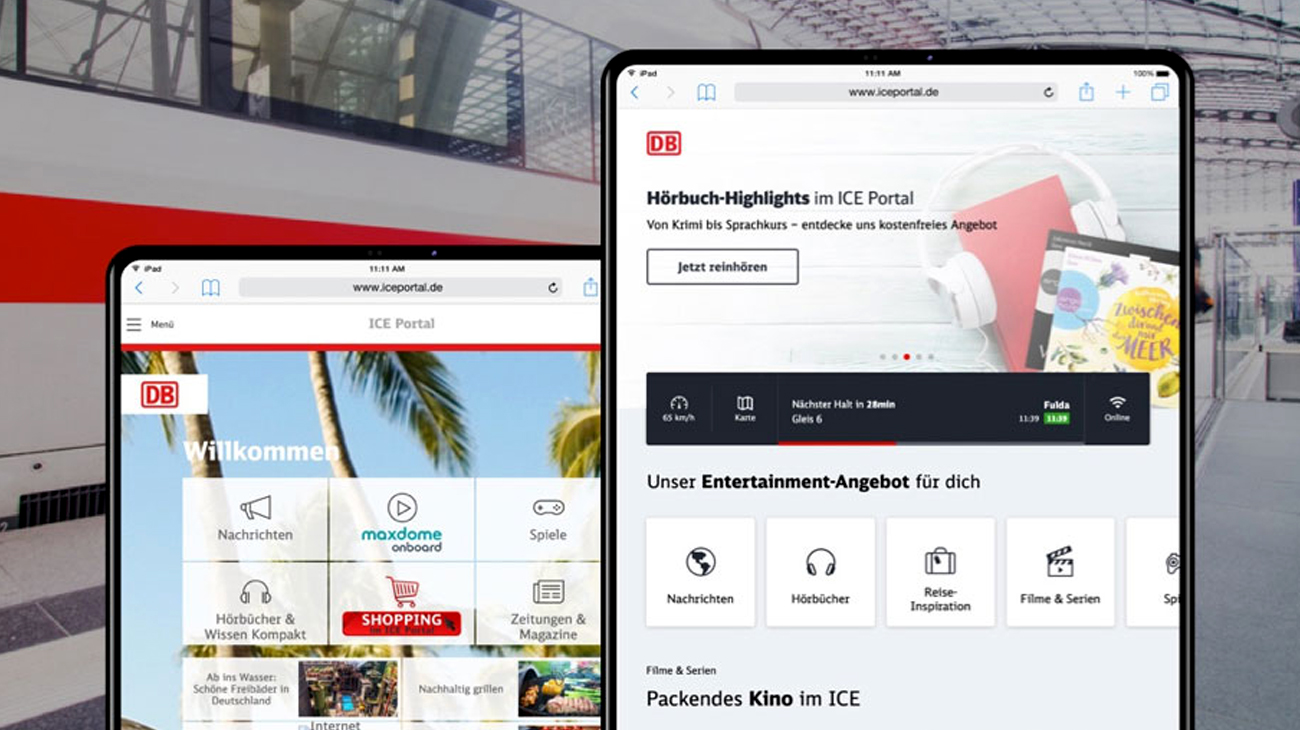 3. Wi-Fi On Train infotainment system

The third type is the "Wi-Fi On Train" infotainment system that provides web portal services. This system provides contents through the passenger's individual smart devices such as smartphones, laptops, and tablets, and passengers can enjoy various contents through the website provided by connecting to the train's Wi-Fi network. The system has the advantage that it does not require the installation of a separate device other than the AP (Access Point), and it is also possible to provide a variety of new contents quickly.

In the Wi-Fi On Train infotainment system, since fast network speed is important, the establishment of the relevant infrastructure is an important factor, and there is a limit in that there is a difference in service quality because the performance of the smart device possessed by each passenger is different.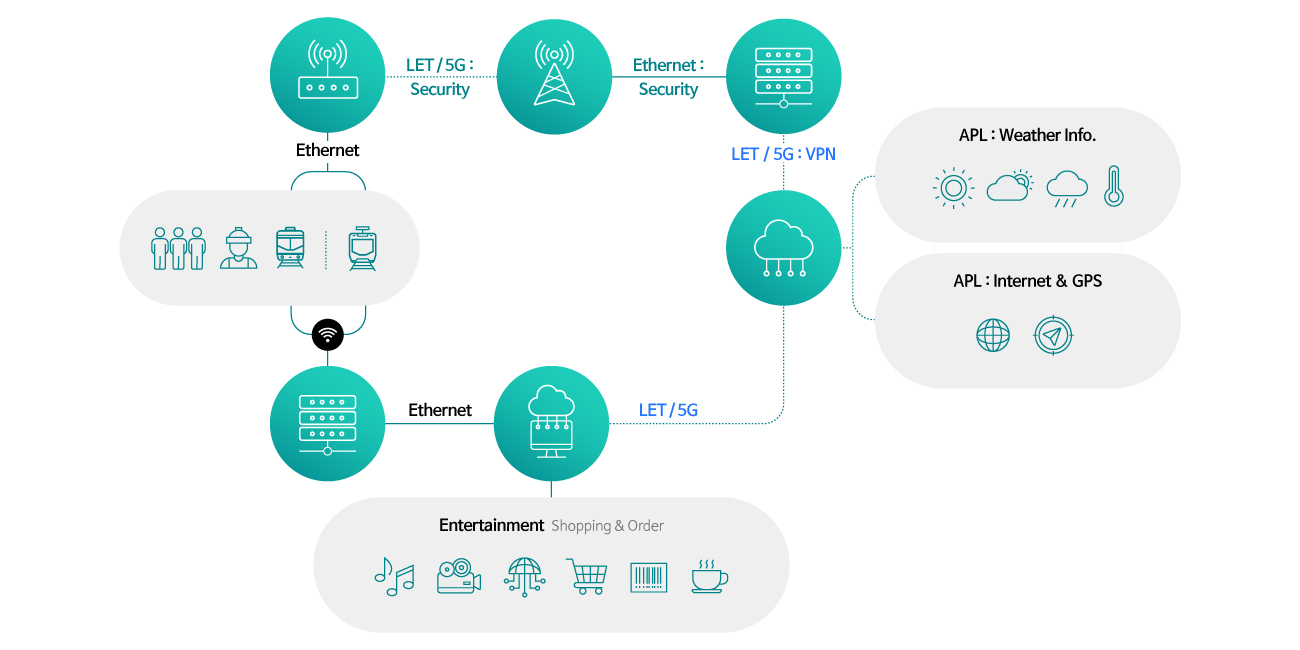 Infotainment system for domestic railway vehicles
Because domestic high-speed railways have shorter boarding times compared to overseas railways and international aircraft crossing the continent, the infotainment system is less used, so it is mainly used to provide the same content to all passengers through general monitors installed in rooms. Contents provided through general monitors include train arrival information, information broadcasts required for train use, and local publicity and advertisement videos of local governments.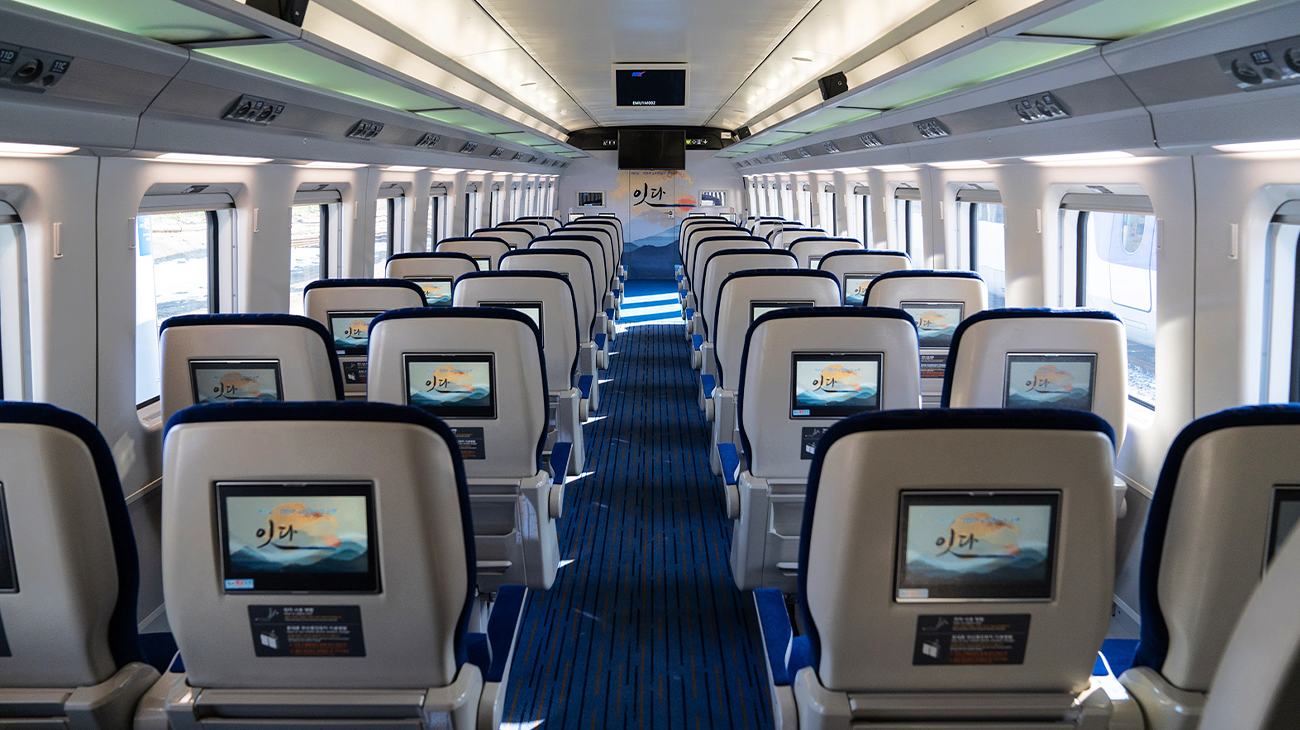 However, the level of expectations for the services of passengers using the railway is gradually increasing, and accordingly, the infotainment system of domestic railway vehicles is also developing in the direction to provide premium services. A representative example is the infotainment system of the KTX-Eum's first class, which started operating 2021. KTX-Eum, manufactured by Hyundai Rotem, is the first power-distributed high-speed trains in Korea, and is evaluated as a passenger-friendly train in that it has less noise by applying double gangways, wide passages and seats, and various amenities for passengers. Among them, the In-Train infotainment system applied to the first class is a good example of how the infotainment system in domestic railway vehicle is developing.
For example, the infotainment system in the KTX-Eum's first class has installed a personal VOD (Video On Demand) for each seat to create an environment in which individual passengers can use content that suits their preferences. Passengers can directly receive train operation information, emergency notifications, and announcements sent through the VOD server through the 10.1- inch wide LCD placed in front of the seat. In addition, you can enjoy video content and music streaming from VOD servers and use the Internet through a built-in web browser. In the future, a wide range of passenger services such as delivery and security applications may be included.
The future of railway vehicle infotainment system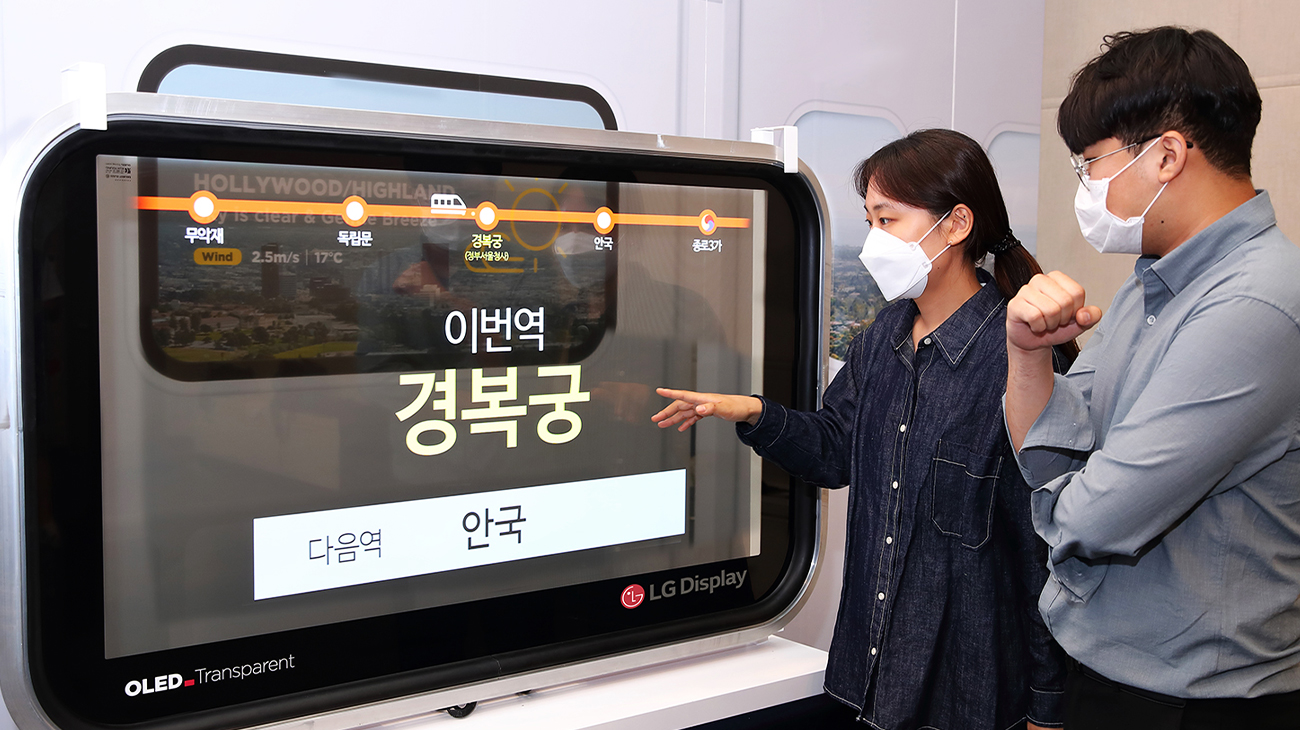 As introduced earlier, the train infotainment system has been developing sequentially, but it is expected that various methods will be mixed depending on the train usage behavior rather than one form becoming the mainstream. For railways in the city center, which have a short boarding time and many passengers, content such as train arrival information is more important than entertainment content. In the future, while maintaining this direction, it is expected to develop in a way that provides various useful information to passengers, such as transfer information with other means of transport, the environment of the destination, and local information. In terms of hardware, it is expected that media devices with high visibility, such as flexible displays that can be applied to the glass front, will be gradually introduced in addition to regular monitors.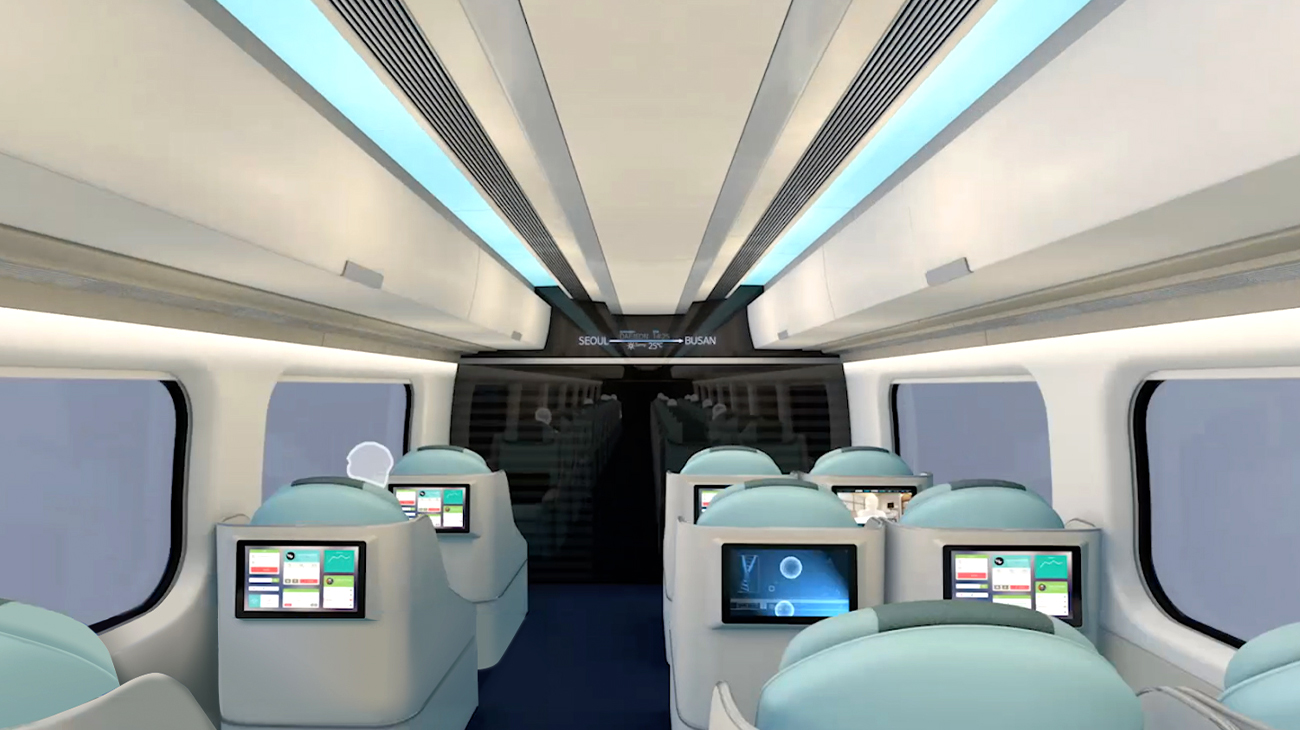 For a high-speed railway, which has a longer usage time than the railway in the city, it is highly likely to develop in a way that provides not only informational content but also various entertainment content to increase passenger satisfaction. In particular, as the OTT market has grown rapidly around the world and high-quality content has been distributed in various ways, it can explore ways to create an environment where railway passengers can enjoy the content through VOD in vehicles. In the case of Siemens in Germany, it has launched an OTT product called "Smart Video Engine" to manage content and generate profits through content-based businesses that focus on productivity, flexibility, and scalability. In Korea, since the penetration rate of personal smart devices such as smartphones is the highest in the world, it can also consider establishing a Wi-Fi On Train system to provide various high-quality contents to passengers.

With the development of IT and media device technology, various services for the convenience of passengers using railways are being prepared and continuously developed. For example, if a passenger searches for a destination before getting off the train, the passenger can receive the most efficient route including an exit number, and before boarding, passenger congestion information on each platform can be provided to enable more comfortable and convenient train boarding. In the future railway industry, the combination with IT devices will be a very important factor in terms of user experience, and the infotainment system is expected to be placed at the center of it. Hyundai Rotem, which introduced a new In-Train infotainment system through KTX-Eum, will continue its efforts to build various types of railway vehicle infotainment systems in the future.