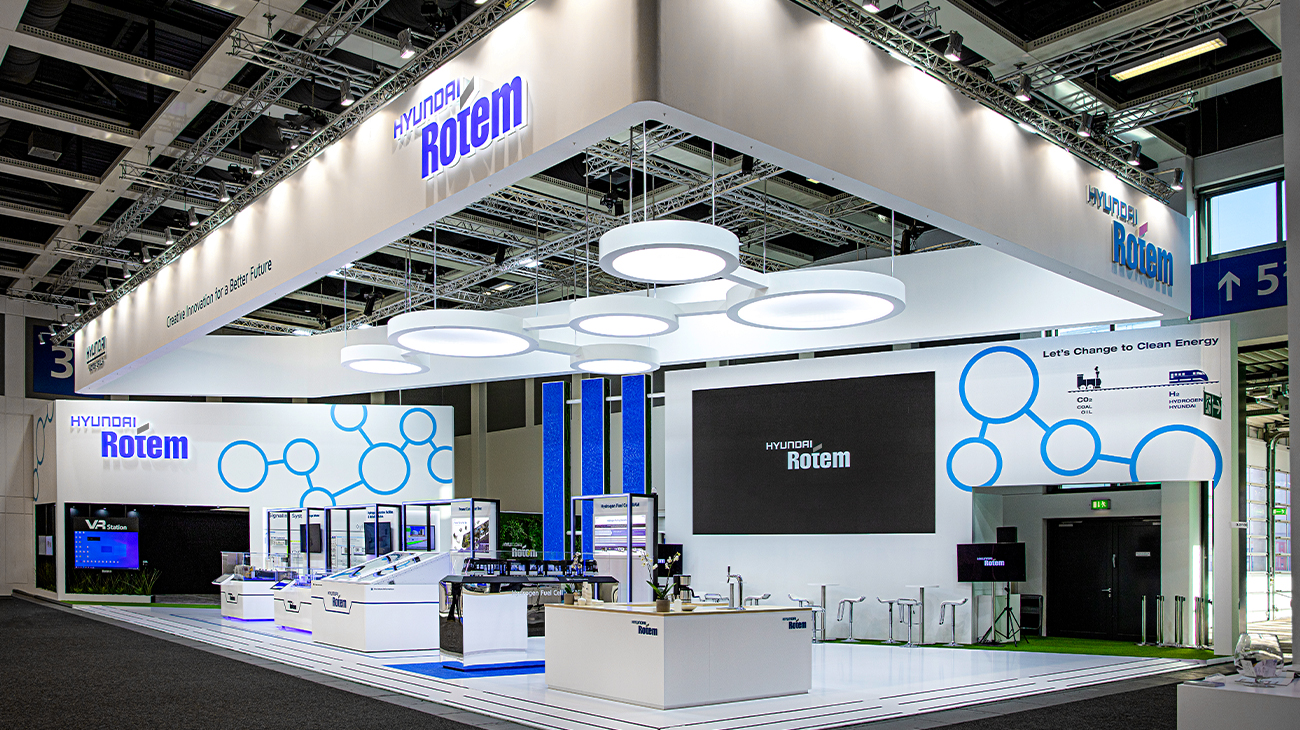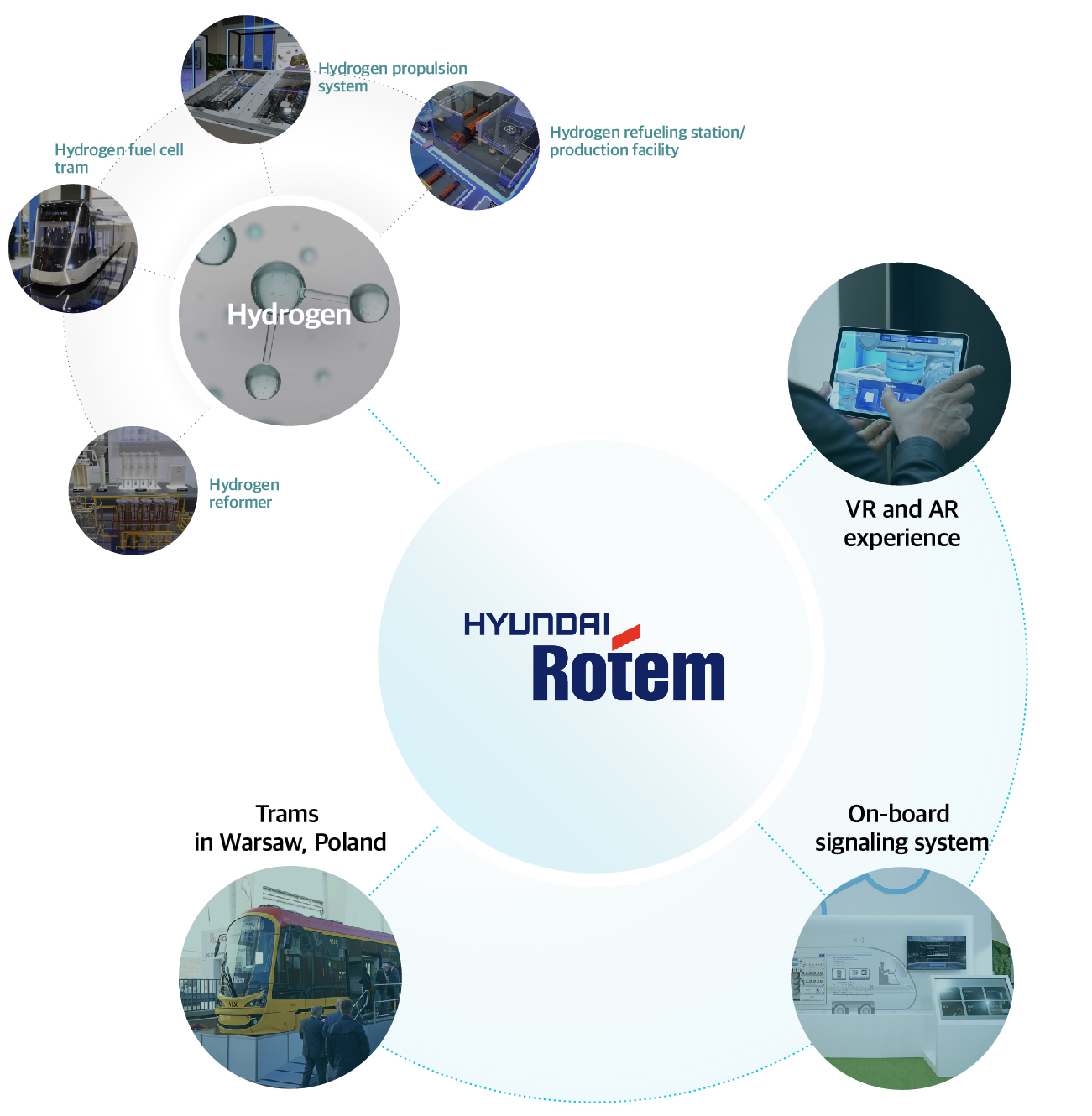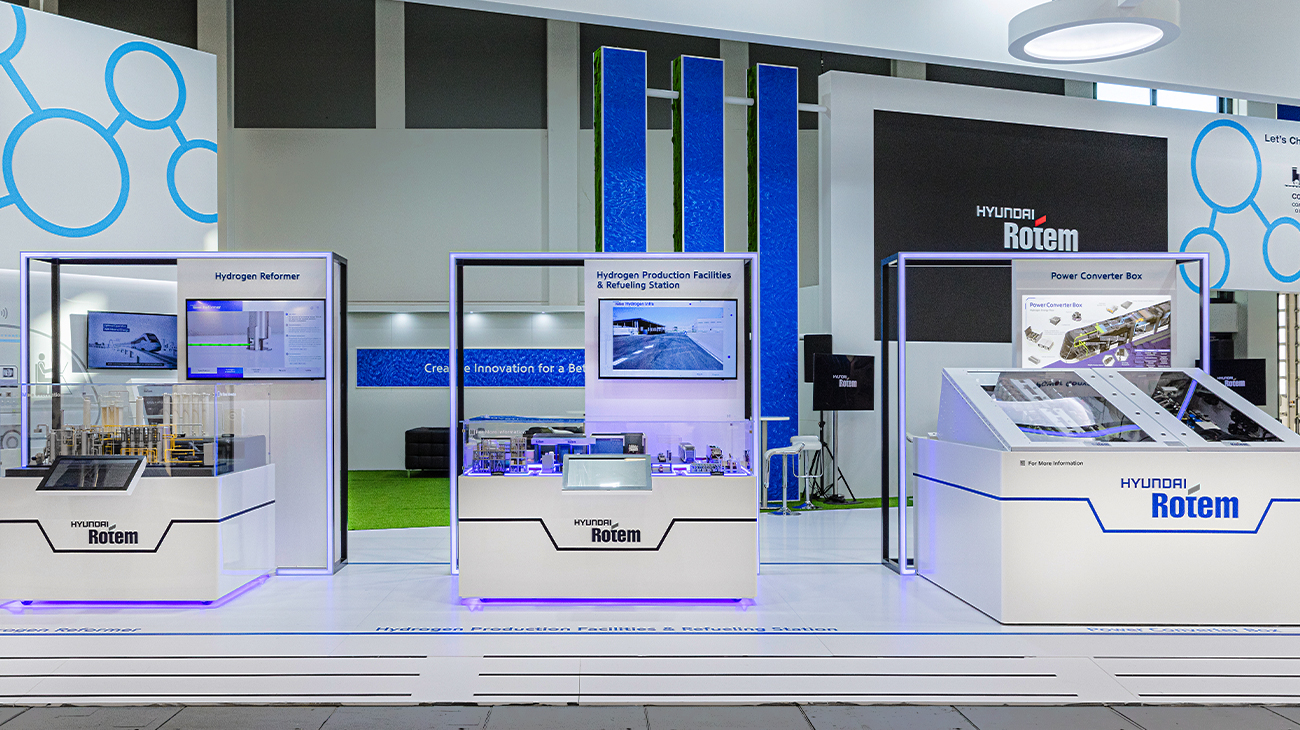 Hyundai Rotem showcased advanced railway technology from Korea at InnoTrans 2022. Hyundai Rotem's main display items at the latest exhibition include the tram supplied to Warsaw, Poland, the hydrogen fuel cell system, as well as the real Korean train control system (KTCS), and small scale model of hydrogen fuel cell trams, hydrogen production, refueling stations. On the opening day, a hydrogen launch event was held to showcase to the world the hydrogen vision imagined by Hyundai Rotem, hydrogen fuel cell rolling stocks, and the capability to supply integrated solutions for hydrogen production and refueling infrastructure.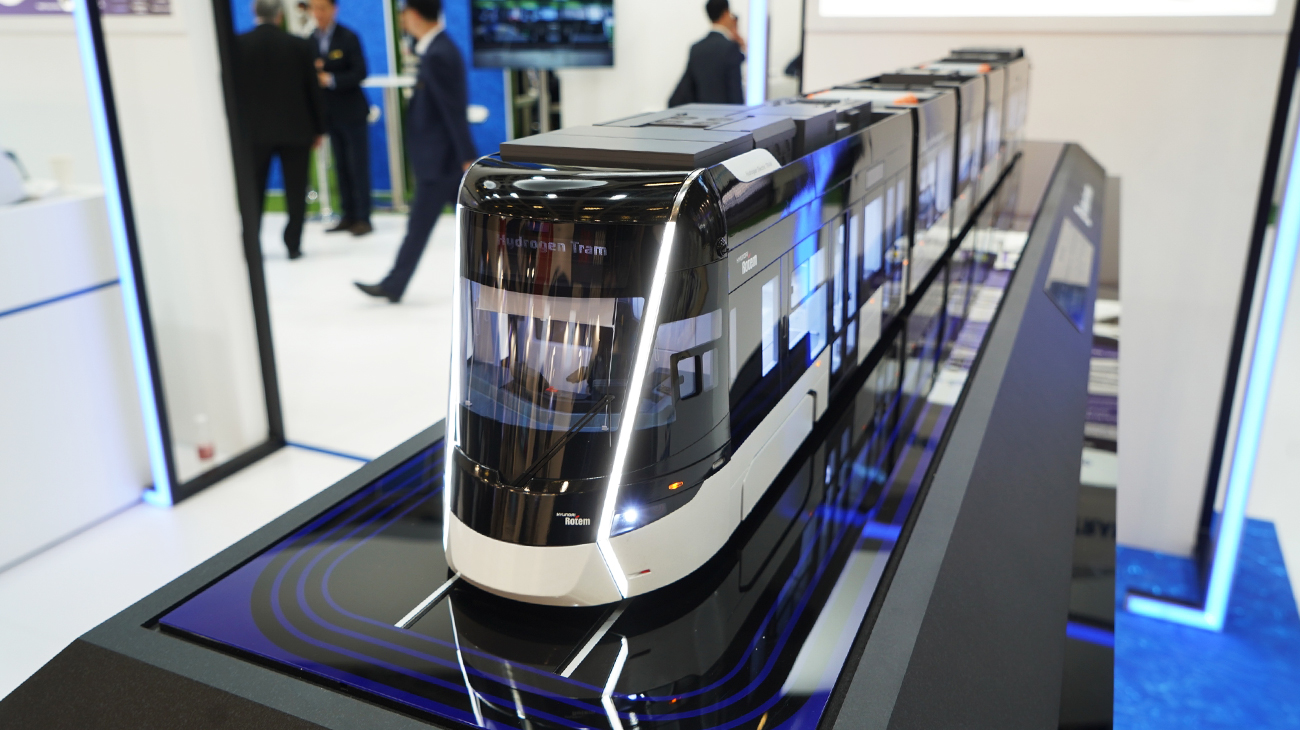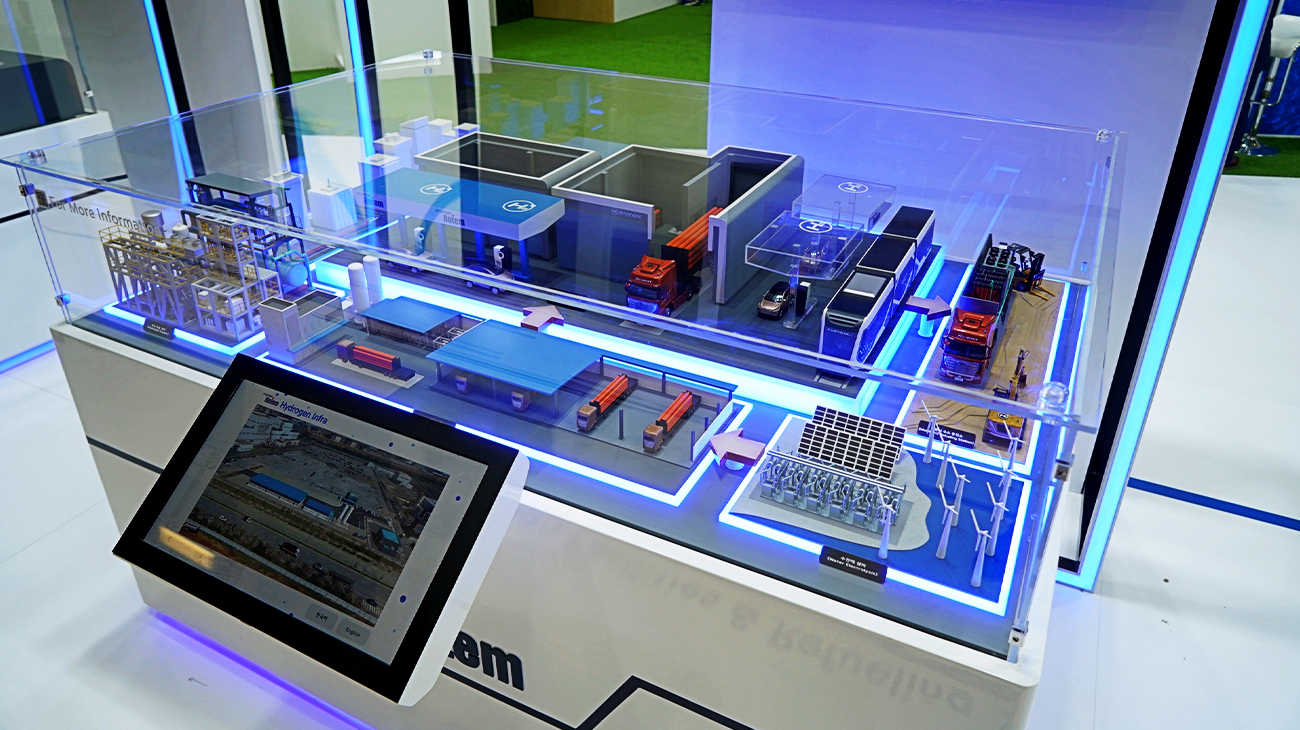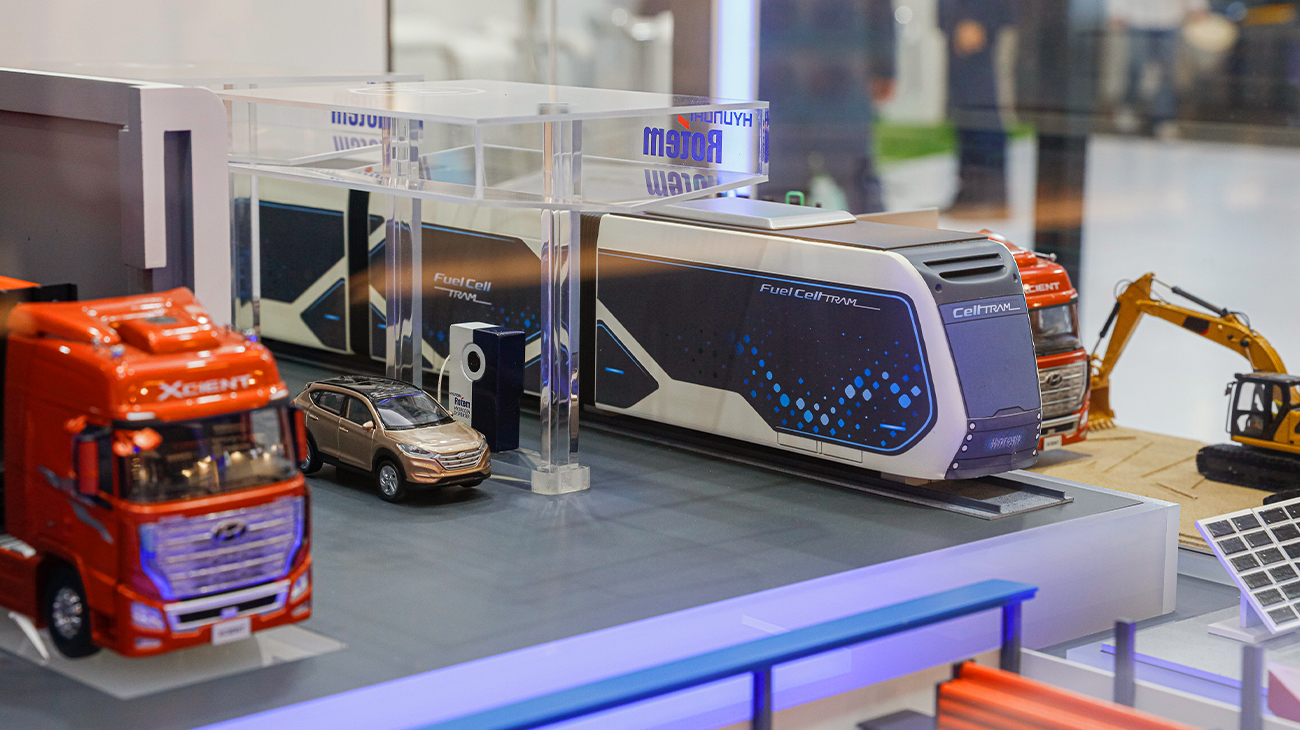 At this event, Hyundai Rotem focused on hydrogen-related technology, which has been highlighted as a new energy source. In their indoor booth, Hyundai Rotem exhibited a 1:15 scale model of a hydrogen tram, manufactured as part of the hydrogen electric tram demonstration project sponsored by Korea's Ministry of Trade, Industry and Energy. In addition to the hydrogen tram model exhibition, the company also presented a mid- to long-term roadmap for hydrogen vehicle development that continues from trams to rolling stock, locomotives, and high-speed railways. In addition, Hyundai Rotem's technological prowess throughout hydrogen infrastructure was widely promoted by exhibiting a power converter box that moves a hydrogen train, a model of the hydrogen reformer, a hydrogen production facility, and a model of the hydrogen transport and refueling station.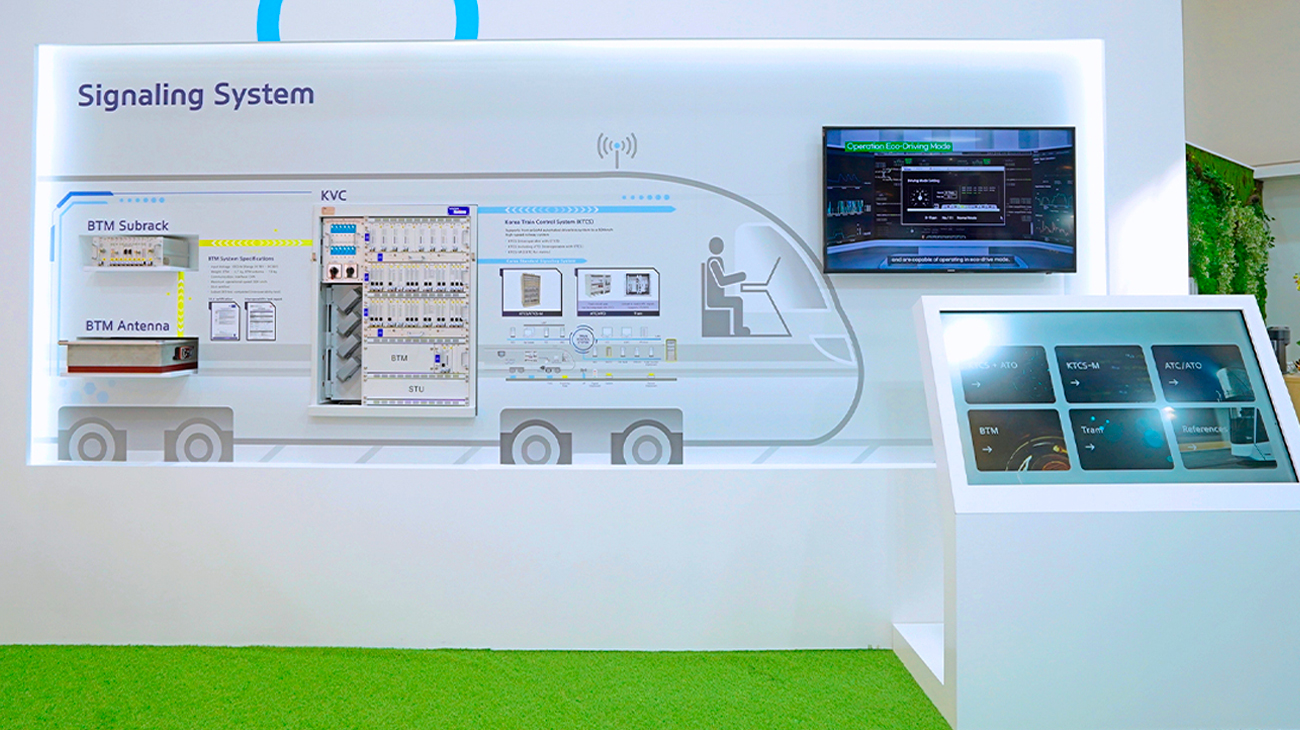 The company also exhibited the KTCS on-board signaling system, an innovative technology in the railway signaling area, at InnoTrans 2022. It is a signaling system custom-tailored to the Korean railway environment. It can control trains through two-way wireless communications, and is based on Long-term Evolution-Railway (LTE-R) technology. In April 2022, Hyundai Rotem completed the KTCS-2 pilot project on the Jeolla Line, which can respond to high-speed trains of 200 km/h or higher, through the development and localization of the on-board equipment. It is also undertaking a KTCS-M pilot project for urban railways on the Ilsan Line. For reference, KTCS standardized data transmission is based on the European Train Control System (ETCS). The company plans to target the world's train signaling system market, based on KTCS R&D and pilot project outcomes.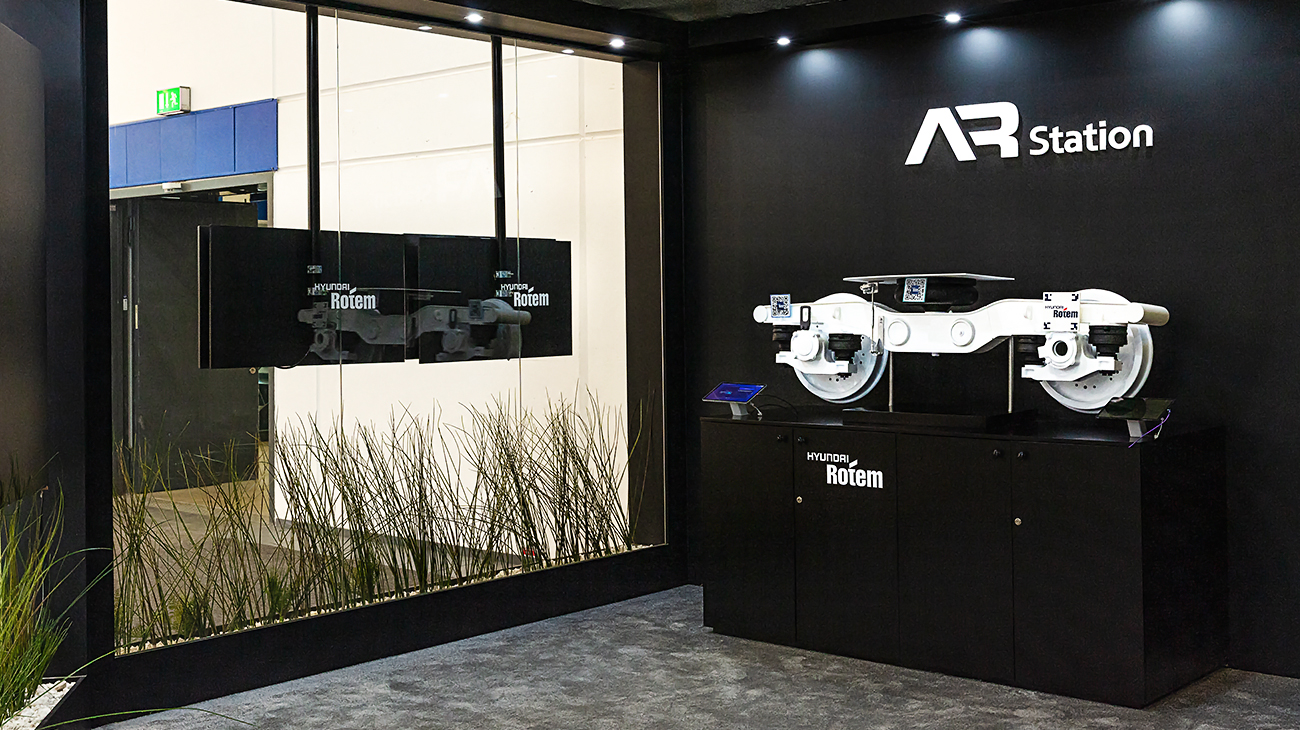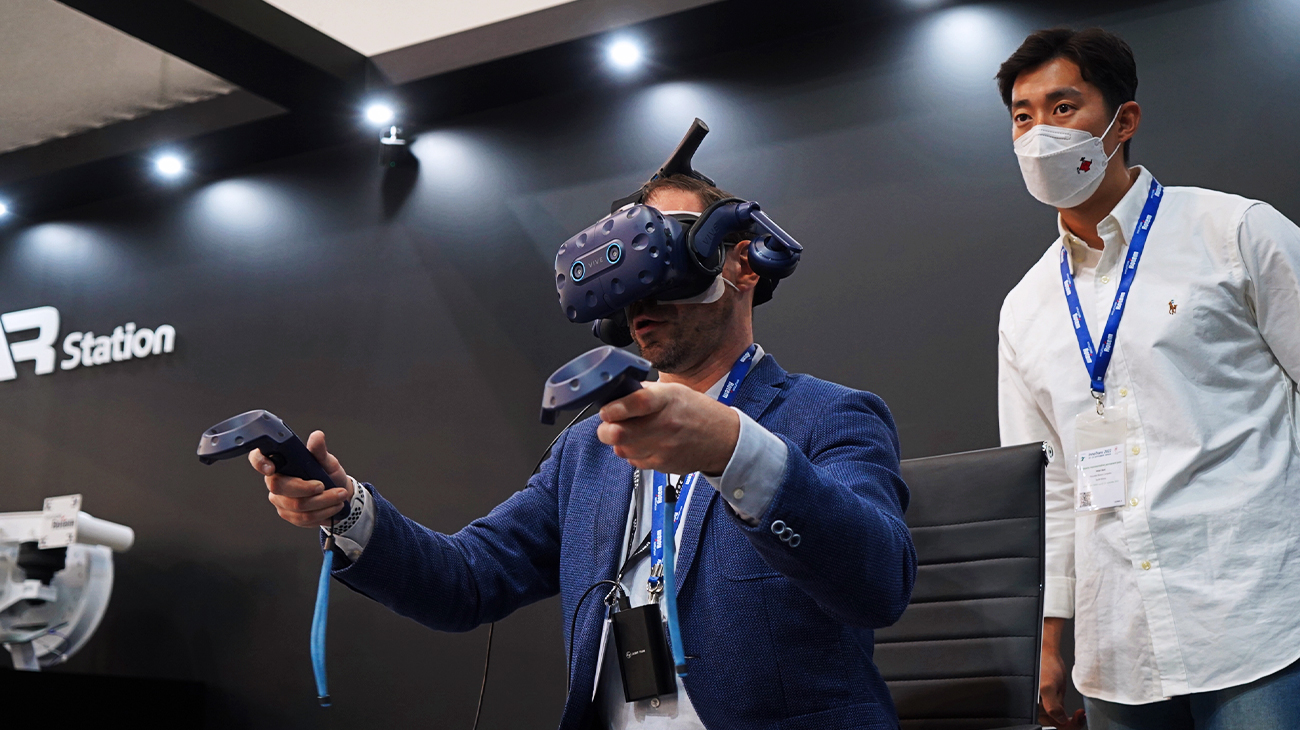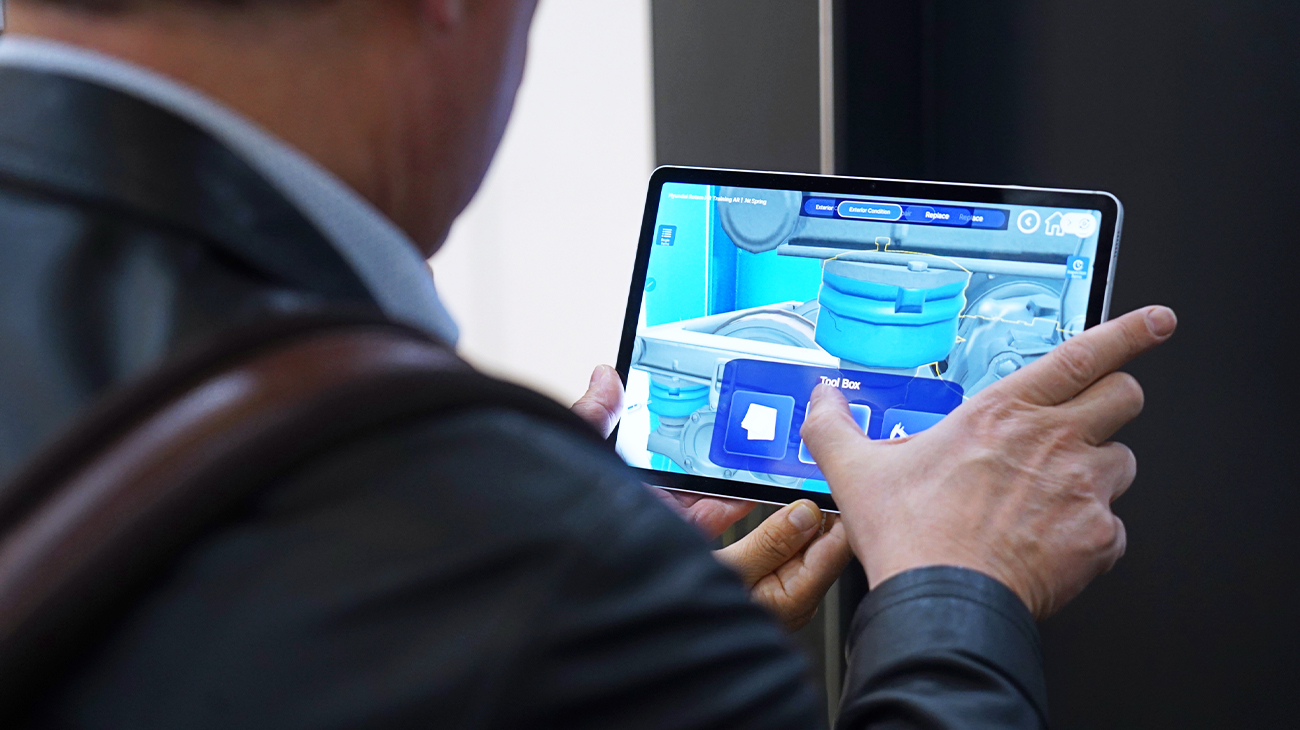 In addition, the company also ran a VR and AR zone where visitors could experience the train environment through virtual and augmented reality. Thanks to these installations, visitors were able to get firsthand experience on train operation and maintenance for driver training through VR, and vehicle maintenance training offered by Hyundai Rotem through AR.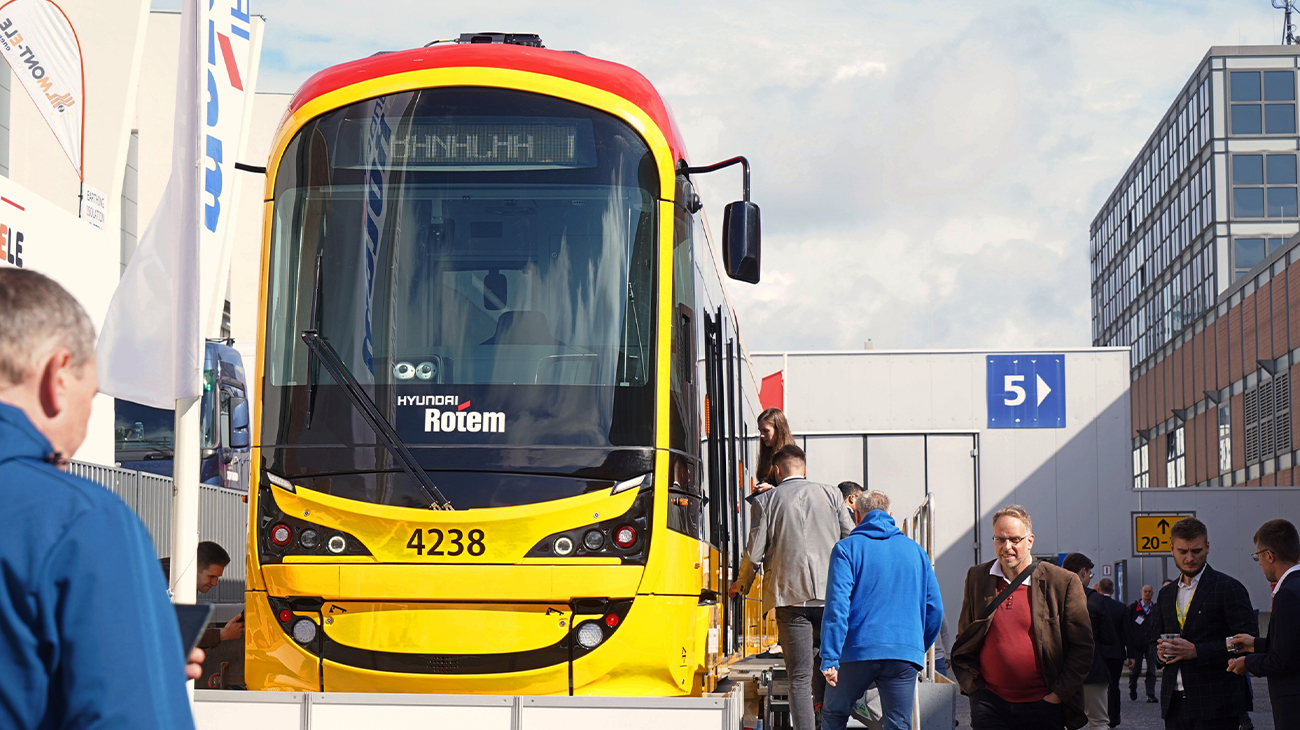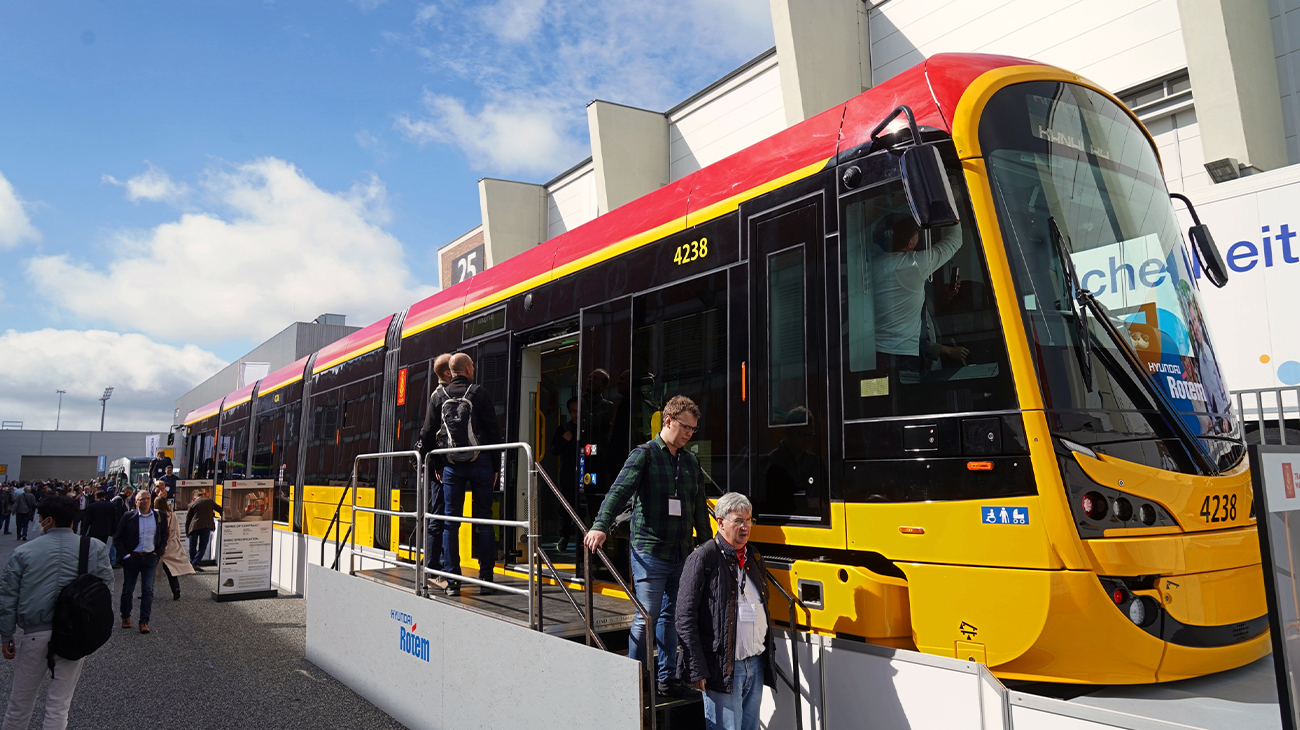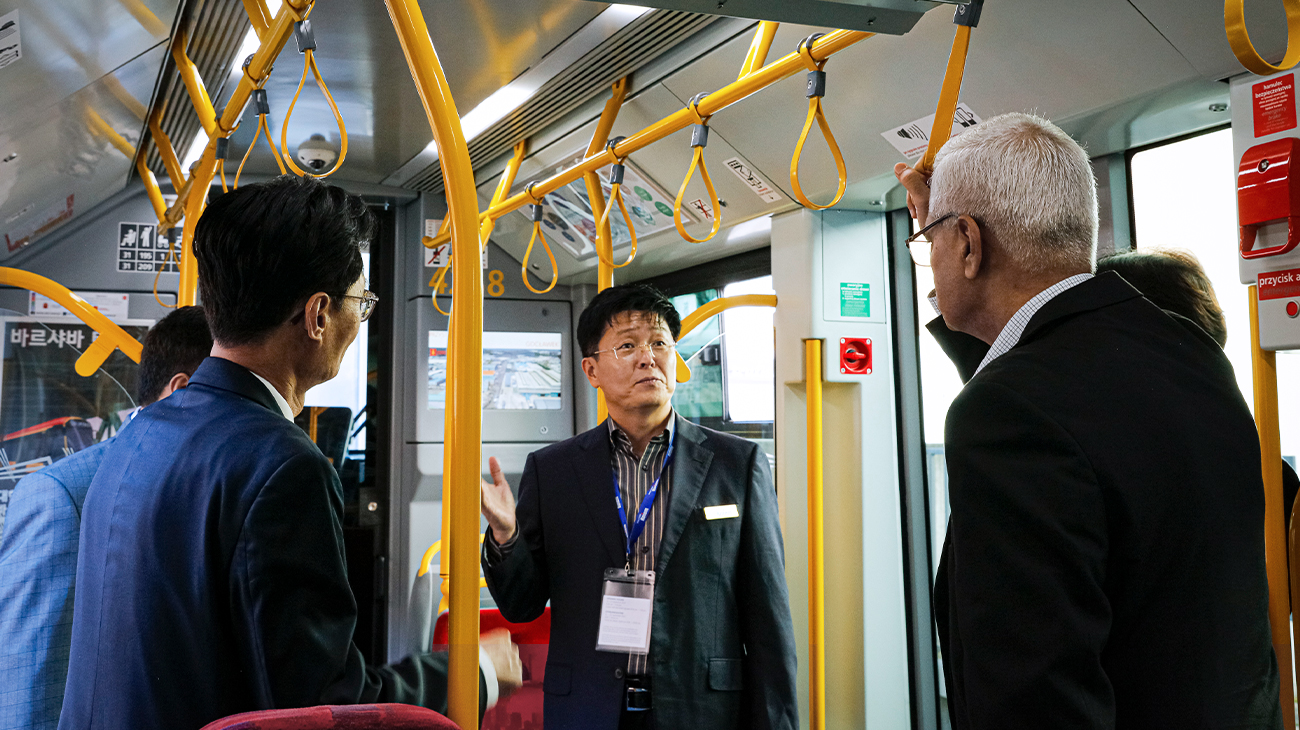 At an outdoor exhibition hall, Hyundai Rotem displayed the recently delivered tram to the City of Warsaw in Poland. This is a low-floor tram car currently in service in Warsaw. The main features of the car, such as an energy saving system, ultra-capacitor, and pivot bogie, were introduced.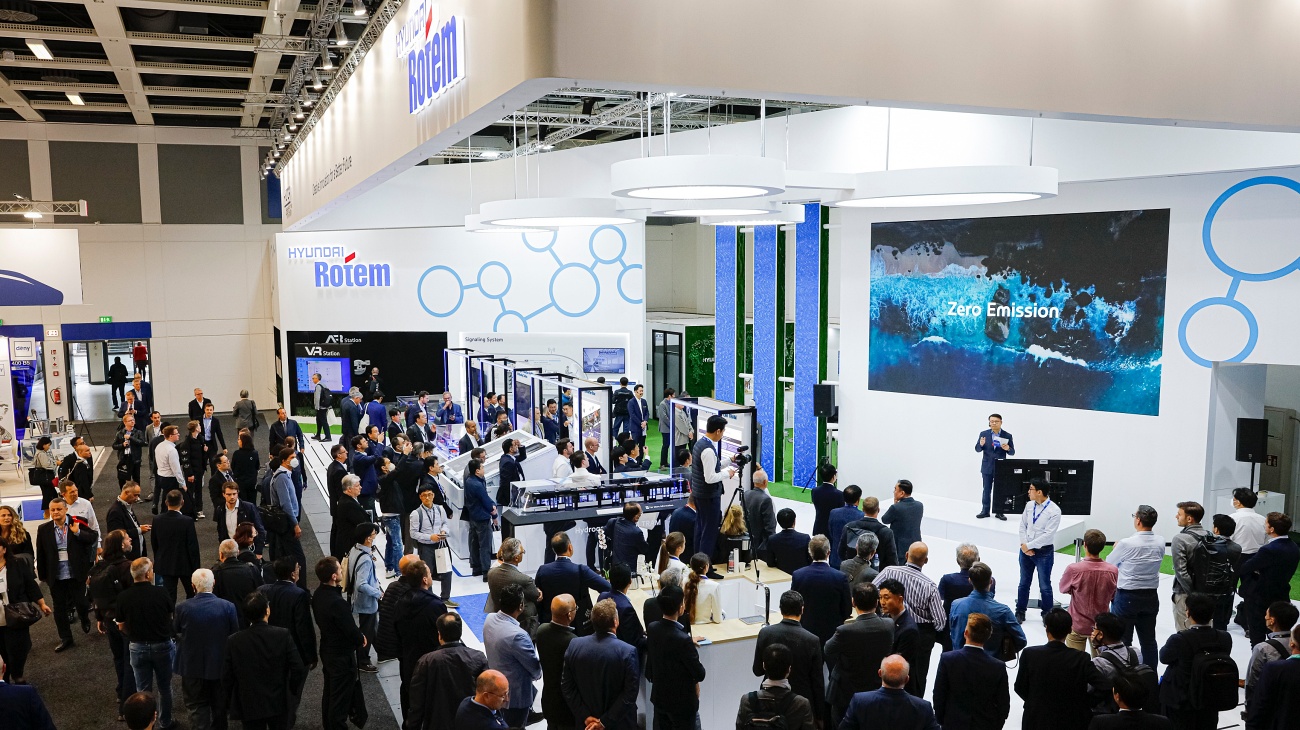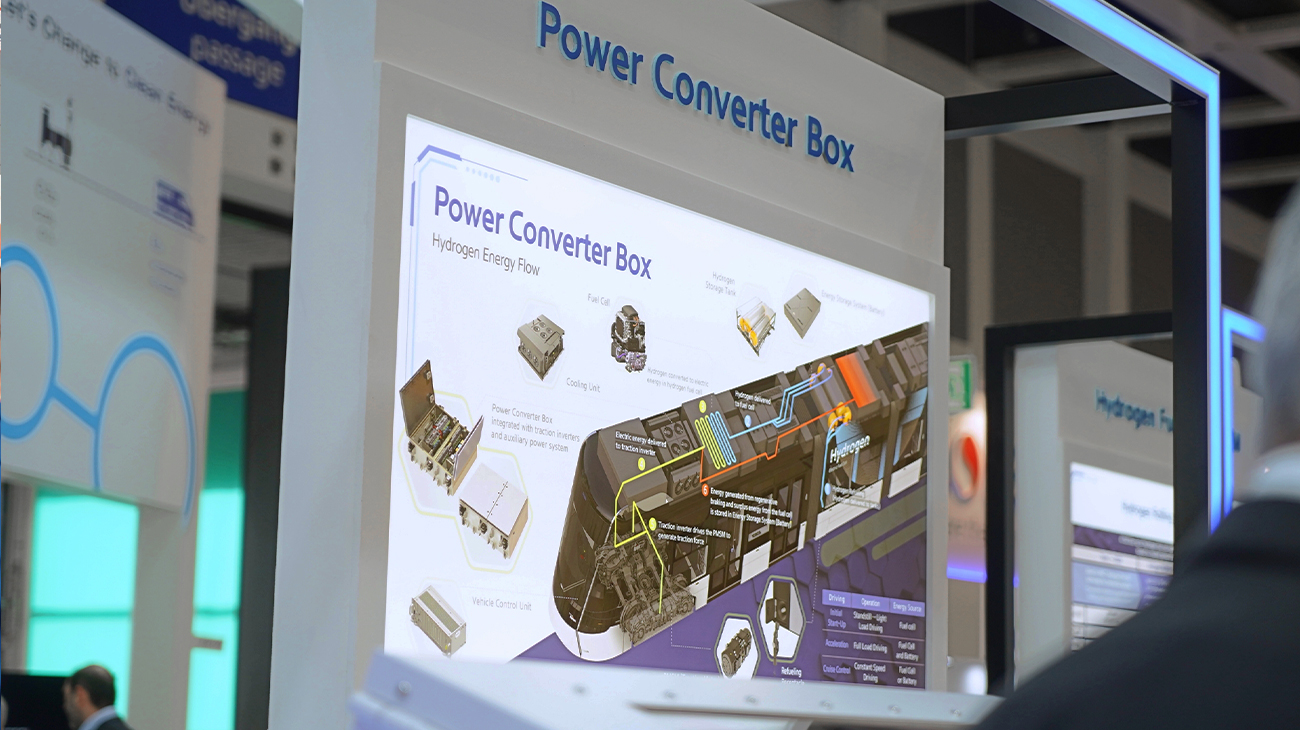 In this way, Hyundai Rotem was able to once again prove the excellence of Korea's railway technology at InnoTrans 2022, where the world's leading railway companies participated as exhibitors. Hyundai Rotem plans to showcase the vision and technology for the future railway industry through various channels around the world and continue to take steps to enhance the competitiveness of Korea's railway industry.